This cave is the place where many fierce monster are being kept in prison. Abilities of Shikihime will be tested. This place also links to other areas, so it will be a long trip.
Difficulty

Bronze

Silver
Exp
600
800
Floors
4
Rooms
1

You will receive ( via Subjugation Quest ) Pond With a Green Pine Tree, and Book of Attack Up for clearing this subjugation. It will also unlock Mountain Watch Tower. You will also reach Player Lv [7].

Note* [Upon completion of this subjugation, there is a small chance to encounter the guild boss known as Deidarabocchi].
Requirement to Unlock:
Clear the quest [Defeat Suzuhikohime at Dragon Temple!]
[竜の祀られた神社]の[鈴彦姫]を退治するのじゃ!
Encounters
Edit
Since this the final dungeon before opening up Map Two, the waves are fixed.
Floor 1:
Floor 2:
Floor 3:
Floor 4, Boss:
Boss
Multi-tail Evil Fox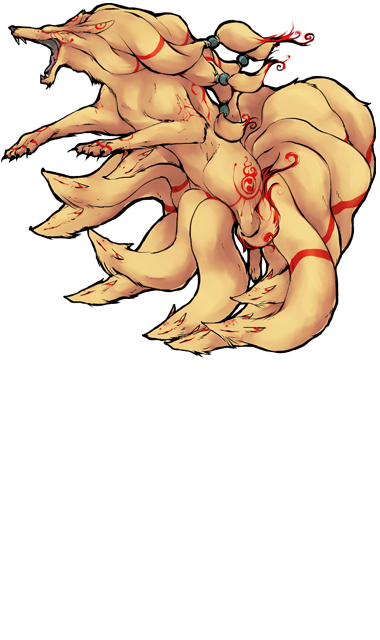 Final Floor:
Edit
Cave of Challenges is a quick dungeon that will test whether your Shikihime team are strong enough to progress to some of the harder maps as you level up as a new player.

If you're strong enough to do CoC without any problems, it's still a nice dungeon to run for fast EXP and a chance at getting some basic Tools for your hime, plus a chance to spawn the special boss encounter with Deidarabocchi.
Cave of Challenges has only 1 wave of enemies per floor, and they are predetermined, not randomly selected. So you will meet the same enemies every time you do this dungeon.