"Forest covered with huge and suspicous camphor trees.
There used to be a legendary sword enshrined at the temple here but it's probably gone now..
People's hearts arent so pure anymore these days.."
Difficulty

Bronze

Silver

Gold
Exp
400
600
800
Floors
4
Rooms
2

You will receive (via Subjugation Quest) a Guide Book I, a Silver Ticket, and Book of Recovery Up x3 for clearing this subjugation. It will also unlock Evil Temple, Dragon Temple, and Foot of Apricot Tree.

Note* [Upon completion of this subjugation, there is a small chance to encounter the guild boss Stone Lion.]
Requirement to Unlock:
Clear the quest: [Defeat Blue Running Lantern!]
[荒廃した街]の[青行燈]を退治するのじゃ!
Encounters
Edit
Floor 1, Waves 1-2:
Floor 2, Waves 1-2:
Floor 3, Waves 1-2:
Floor 4, Waves 1-2, Boss:
-Skills(Gold Difficulty)-
Boss:
Kukunochi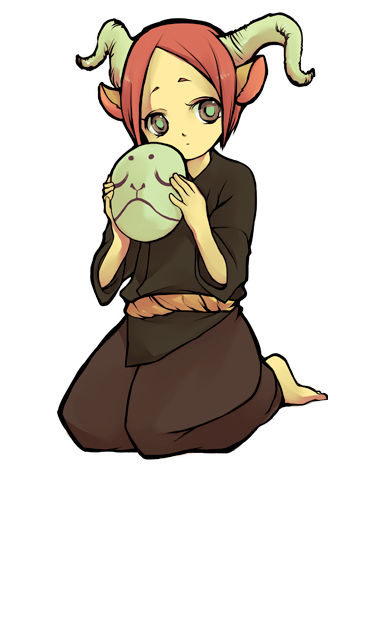 Encountered Monster Cards
40 Coins (Bronze)
240 Coins (Silver)
360 Coins (Gold)
Encountered Monster Cards
40 Coins (Bronze)
240 Coins (Silver)
360 Coins (Gold)
Final Floor:
Edit
Forest of Wood God is a pretty typical low level dungeon, 3% and 4% unity creatures can be found here, as well as special unity material for elite sword. Main threat is from the pair of Hinatengu before the boss.
Silver can be farmed with 1 Recovery (31+) 2 Axe/Sword capable double tapping and 250 STR. Only problem would be the Triple Badgers which might focus one target down. Losing your Recovery at the Hinatengu stage is OK since Kukunochi doesn't do much damage just takes a long time to kill. Main purpose of farming this is for Bronze coins, lots of cards, Sunekosuri for Unity, Guide Books for upgrade, Boss Encounter and twice the chance of obtaining Brush of Speed (Obtained at 3rd floor and 4th floor).