"Fort guarded by legendary swordsmen in the past.
You might find something related to swords here."
Difficulty

Bronze

Silver

Gold
Exp
100
300
500
Floors
1
Rooms
4

You will receive nothing after clearing this subjugation. Ha!

Requirement to Unlock:
Clear the Devote Quest: [Fetch One-circle Target!]
[練習用霞的]を拾ってくるのじゃ!
Note*: You can find Sedge Targets and Cushions here for the respective quests.
Encounters
Edit
Difficulty only changes stats.
Floor 1, Waves 1-3, Boss:
Floor 1, Wave 4, Boss:

-Skills(Gold Difficulty)-
Boss:
Kappa x3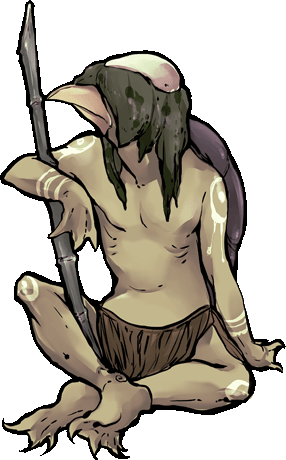 Encountered Monster Cards
100 Coins (Bronze)
980 - 1010 Coins (Silver)
1475 - 1490 Coins (Gold)
Sword (rare)
Event Only:
Edit