"This castle is where a poor princess is captured and possessed by the Dark Force.
I heard that their power has made the castle frozen into thick ice. It will be great if the princess can be set free..."
Difficulty

Bronze

Silver

Gold
Exp
650
1050
1450
Floors
2
Rooms
3

You will receive (via Subjugation Quest) a Brush of Training for clearing this subjugation.
It will also unlock Lion Temple, Marsh and Foot of Sakura Tree. You will also reach Player Lv [8].

Note* [Upon completion of this subjugation, there is a small chance to encounter the guild boss known as Oyuki.] (Event Only)
Requirement to Unlock:
Clear the quest: [Defeat Centipede at Black Forest!]
[漆黒の森]の[百足]を退治するのじゃ!
Encounters
Edit
Aside from the boss, encounters for each wave are randomized.
Floor 1, Waves 1-3:
Floor 2, Waves 1-3, Boss:

-Skills (Gold Difficulty)-
Boss:
Yukiwarashi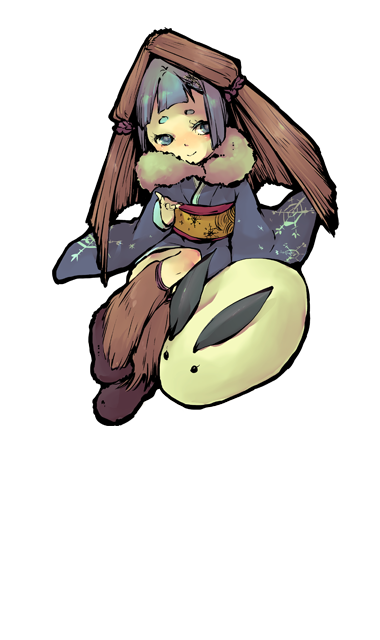 Encountered Monster Cards
210 - 240 Coins (Bronze)
540 - 580 Coins (Silver)
840 - 880 Coins (Gold)
Final Floor:
Edit
Encountered Monster Cards
465 - 505 Coins (Bronze)
2080 Coins (Silver)
2780 Coins (Gold)
When encounter Yukionna (Event Only)Edit
Recommended Party:
Front Row: Axe x3 / Recovery x2
[Switch out any badly Hurt Hime]
Back Row: Axe x1 / Bow x2 
Boss Guide:
Switch to your Bow hime to x2 shot the Yukiwarashi, if they are not fast enough she'll one shot your party with 250+ damage. The only way to beat her is to be faster than her. Or just get lucky and barely survive so your Hime can attack. She only has 100HP. (If you have Spears with 250+ Hp you can use them instead)
Even in Gold Difficulty, Yukiwarashi has less than 180HP.