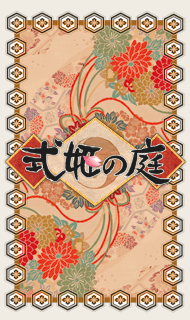 Monster CardsEdit
Getting Monster CardsEdit
You have a chance of receiving monsters you have defeated when you finish a floor.
You can sometimes receive monsters you did not even fight, and certain monsters will not drop in certain dungeons even if you fight them often. (ex 3 legged raven in silver mines))
SummoningEdit
Each bronze summon has 98% chance of giving you a monster and a 2% chance of giving a basic hime. (give you a variant basic on Events only!)
Using Monster CardsEdit
Monster cards can be placed in your deck and used in battle just like Hime cards.
Unlike himes, when a monster dies in battle, the player loses that card.
Monsters cannot be healed with food or god wine, but they can be healed by healers in the course of battle.
ExperienceEdit
Monsters can be used to give himes experience by "fusing exp".
Himes cannot complete a level in combat or travel, so fusing is required.
Each monster will give a different base amount of exp, plus 100xp per level.
Unity Material Edit
Monsters can be used as material in a special unity.
The most commonly needed monsters are for Basic to Elite Unity.
Unity Enhancer Edit
Monsters can be used to increase the chance of a successful unity,
Monsters give a success rate increase equal to their AP cost, up to a maximum of 5%.
Some monsters increase their cost and success bonus when they are leveled up.
Selling Monsters Edit
You can sell monsters by clicking on the coin to in front of their name in the card menu.
Each monster card will sell for 500-650 coins, so it is often worth it to sell monsters.
All monsters generally sell for the same amount, so sell the ones without high unity or exp values.
List of Monsters
Edit
NOTE: There are no monster with names that begins with the letters Q, and X. (at least for now)
V
Icon
Name
Attack attribute
Varuna
Z
Icon
Name
Attack attribute
Zan
Click up for some guild-boss madness ;)